West Edmonton's Used Car, Truck, SUV Dealer!
We welcome you to Crossline West in Edmonton located at
16325 Stony Plain Road
. 
For your viewing pleasure we've just added a Mobile friendly website for both blackberry and iphone.
We've made mobile visits to Crossline West especially easy because there is no application that you need to download.  Just point your blackberry or iphone browser at www.crosslinemotors.com and you'll automatically be served up with the appropriate mobile version of our website (including the ability to
browse car truck van suv inventory
and even fill in the preliminary information to get your credit application started).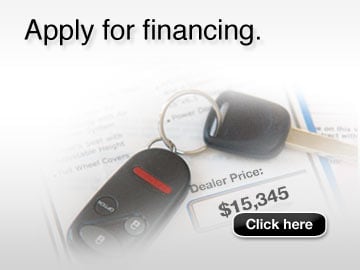 10-minute Guaranteed Credit Financing 

Bad Credit, No Credit, Bankruptcy, Recent Repo's, New jobs and Young Buyers.

COME SEE US YOU ARE APPROVED!!!


Crossline Motors west  has been serving up quality Edmonton used Cars, Trucks and SUV units to customers within greater Edmonton and throughout surrounding communities like Fort Saskatchewan, Sherwood Park and Stony Plain.  In fact, we support remote Alberta customers that want to shop online for their next vehicle as well as local truck buyers.

With our "Low Prices, Low Overhead, Financing Guaranteed approach to used car sales in Edmonton we are able to keep costs down, so we can stock more used trucks, cars and SUV inventory  without passing any additional costs onto our customers.

In fact, for your viewing pleasure we've just added a group-website that features each Crossline locations inventory in 1 giant Crossline Inventory superstore (with over 400 pieces of pre-owned inventory).

We welcome you to browse our huge selection of Edmonton vehicle inventory including a comprehensive lineup of used cars, trucks and SUVs from domestic manufacturers supporting popular picks like the Ford F-150, Ram 1500 and GMC Sierra 1500 as well as a full lineup of import makes like Toyota, Honda, Nissan.
Feel free to call any of our friendly and helpful staff toll-free at 1-877-354-1872, or stop by our location at 16325 stony plain road Edmonton , Alberta.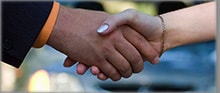 To date, we have assisted our customers locate and finance/purchase OVER 5000 VEHICLES and we continue to grow with your support. 
Join our family and call us today toll-free 1-877-354-1872

We are here to help.
Call us today before you pay too much